Monday 08 December 2014
Wanna celebrate like a celebrity this crimbo?
Strictly
star
Pixie Lott
shows us how it's done!
My Xmas soundtrack:
Bruce Springsteen
, Santa Claus is Coming to Town.
'Every year, me, my brother and my sister all get together, pull our Xmas stockings on our heads and dance #jump around singing to this. We know all the words, even the speech at the beginning, it's our festive tradition.' If that doesn't get you in the festive spirit, what will?
My Christmas Shopper:
'I love my Lulu Guinness rucksack, it goes with everything', from Christmas lunch to New Year's Eve it always works,' Pixie's bag is a pricey £450, but you can get a similar style from New Look for only £22.99.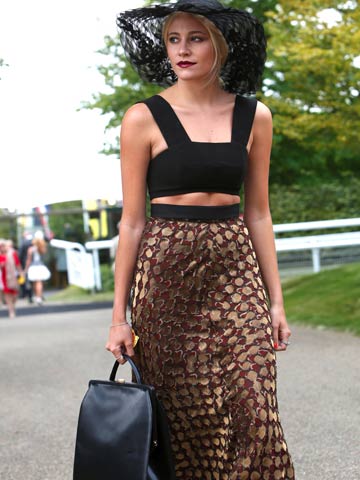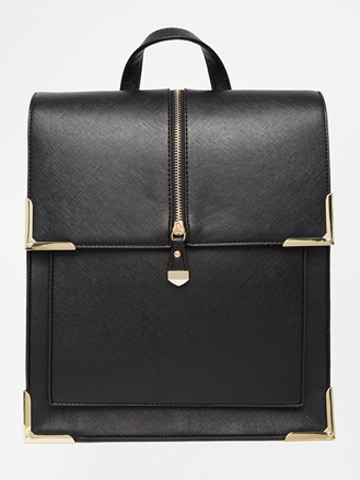 My winter skin tip:
'I had to fake tan for
Strictly
and it really scared me! Most contestants were double dipped in the darkest shade. Eeeks! I prefer my complexion to look naturally pale in the colder months, but I like to look radiant, here's what I do:
Cleanse
"Cleaning your skin properly is so important. I use my pink Magnitone Lucid brush, £69.99 with La Roche-Posay Effaclar Purifying Foaming Gel, £11, it gives a much more professional clean, your skin feels like you've had a facial and it's so easy to use and clean."
Moisturise
"Make sure you use a night serum, especially in the winter, I use Vichy Normaderm Night Detox, £15.50 and in the day I use La Roche-Posay Effaclar Duo, £15.50 with Vichy Idealia Eyes, £23. It's important to use good quality products, your skin will show the difference."
Highlight
"I can't live without Benefit's Watts Up, £24.50 and Mac's Lustre Drops, £xx, they both pep up your complexion, even if I'm feeling a bit tired, they also make you look younger, blend them to your cheekbones for an extra bit of glow."'
My bargain party buy!
'I popped in M&S the other day to buy some Percy Pigs and found some amazing silver plated earrings for £8!' Go get yourself some.
Read more from Pixie in our exclusive interview in this week's issue of
Now
magazine.
Buy Pixie's pink Magnitone Lucid brush, £69.99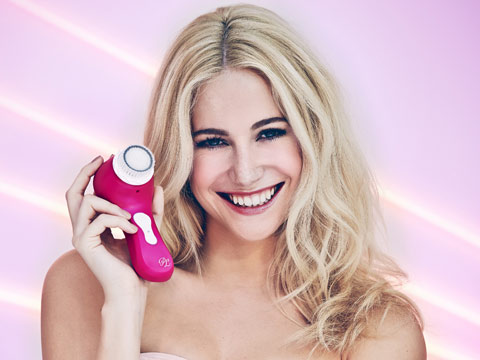 Watch the behind-the-scences film from
Pixie
'sMagnitone shoot:

Read More Pixie Lott News
Lydia Anne Thompson
Read more at http://www.nowmagazine.co.uk/beauty-news/556545/strictly-s-pixie-lott-shares-her-christmas-fashion-and-beauty-secrets#cPLm6WDQgh3g1gxd.99