Paloma Faith
doesn't do chat-up lines,
Pixie Lott's
boyfriend does all the cooking while presenter
Jameela Jamil
says she's never been in a fight ("People don't fuck with women who are 5'11").
Campaigner
Caroline Criado-Perez
says she supports "The England football team. You know, the one that made it to the semi finals", Green MP
Caroline Lucas
confesses she has broken the law before, "but never doing anything that I wouldn't want my children to be doing" and racing driver Simona Silvestro has (perhaps unsurprisingly) been caught for speeding.
All these successful women have joined cook and writer
Rachel Khoo
, radio DJ
Alice Levine
and agony aunt Virginia Ironside in answering all the questions high-profile men often get asked, but women rarely do.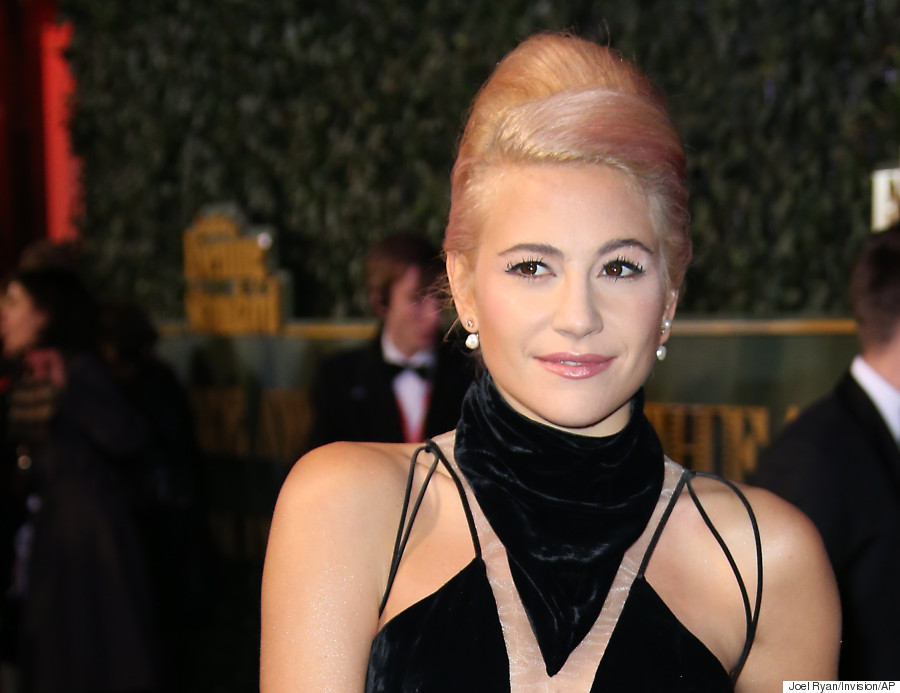 Paloma Faith, Jameela Jamil, Caroline Lucas And More Talk Cars, Chat-Up Lines And Getting Into Fights
Singer, 25
Were you much of a troublemaker when you were young?
No, I went to a performing arts school so I was just really involved in that and I just had the best time. We had lots of fun.
Do you do your own cooking, washing and ironing?
No really. I'm not really much of a cook: my boyfriend loves cooking so I let him do that. Washing and ironing, obviously yeah I do, but I have a cleaner who helps out.
What's your best chat-up line?
I don't really use chat-up lines. I guess my theory is just to be open and friendly.
What sports team do you support?
West Ham. I haven't been for ages, but I always support them. When I was little we used to go and see them, so it's more just my family are big West ham supporters. I support Charlton a bit too because my dad is a Charlton supporter.
What's the most expensive thing you've ever bought?
Apart from my flat where I live, I think it's holidays. I always take my family and we'll do like two family holidays a year, we always go skiing in Verbier, and we usually go to like Portugal in the summer. I took my friends to Vegas for our 21st - that was fun.
What's your secret to success?
Be kind, work hard and have fun.
What car do you drive?
I don't drive, actually. I started learning when I was 17, I got lessons for my birthday, and then I just got too busy – my single came out not long after that and then I couldn't finish the course. It's always my New Year's resolution and then I never get round to it.
Have you ever broken the law?
I don't think so..
What's your guilty pleasure?
I love TV shows, like the Jeremy Kyle Show, Embarrassing Bodies and shows like that.
Have you ever got into a fight?
I've been started on before, when I was about 14. Me and my friend were shopping in Bluewater and there were a bunch of rude girls who just started staring at us, and they started on us, but we didn't really get into a fight. That's happened as well in the last few years, in Brentwood we were in a bar one time and these girls started on us. They were all dressed in these onesies. I was with my sister and we just made a run for it.
What would you do to take a man out on a great date?
I always think going to a really nice restaurant is good. Obviously everyone does that though, but it's good because you can actually talk rather than going to see something. I know that Oliver [my boyfriend] loves cars, so one of those days where you can ride around in a dream car, I'm sure boys would love something like that.
Do you believe in chivalry?
Yes. Gentlemanly manners are good, I think it shows good manners and it's nice.
Do you work hard or play hard?
I'm going to say both. I think you have to have a balance. If you work hard then it gives you the allowance to have more fun. I love going out and having fun with the people I love, but luckily I enjoy my job as well, so the aim is to have as much fun as possible all the time.